news from les Fuja

k

Here is our new "Newsletter". We will be able to communicate in a lighter and faster way.

You are on the list because you were part of our previous mailing list.
The frequency of sending will not be more than 4 times a year ...
However, if you no longer wish to receive this letter, simply unsubscribe at the bottom of the page.

Now, here are some documents about our nature art work from 2017!
All the best, and see you soon,
Margrit Neuendorf and Olivier Huet
Art galleries
Global Nomadic Art Project • France • September 2017
This is an artist residency we organized in Anjou.
22 artists from 11 countries joined in from September 5 to 15, 2017. Our theme was "Art galleries" or how to understand the troglodytic heritage of Saumur and its environment in an artistic way.
Click on the catalog cover to view the document.
30 jours / 30 days
Global Nomadic Art Project • Eastern Europe • July 2017
In July 2017, we participated in the "GNAP Eastern Europe" and traveled to Bulgaria, Romania and Hungary.
This document presents the context of the trip as well as some of the works in situ we realised during the half day "workshops" in various regions.
Click on the cover to view the document.
low tension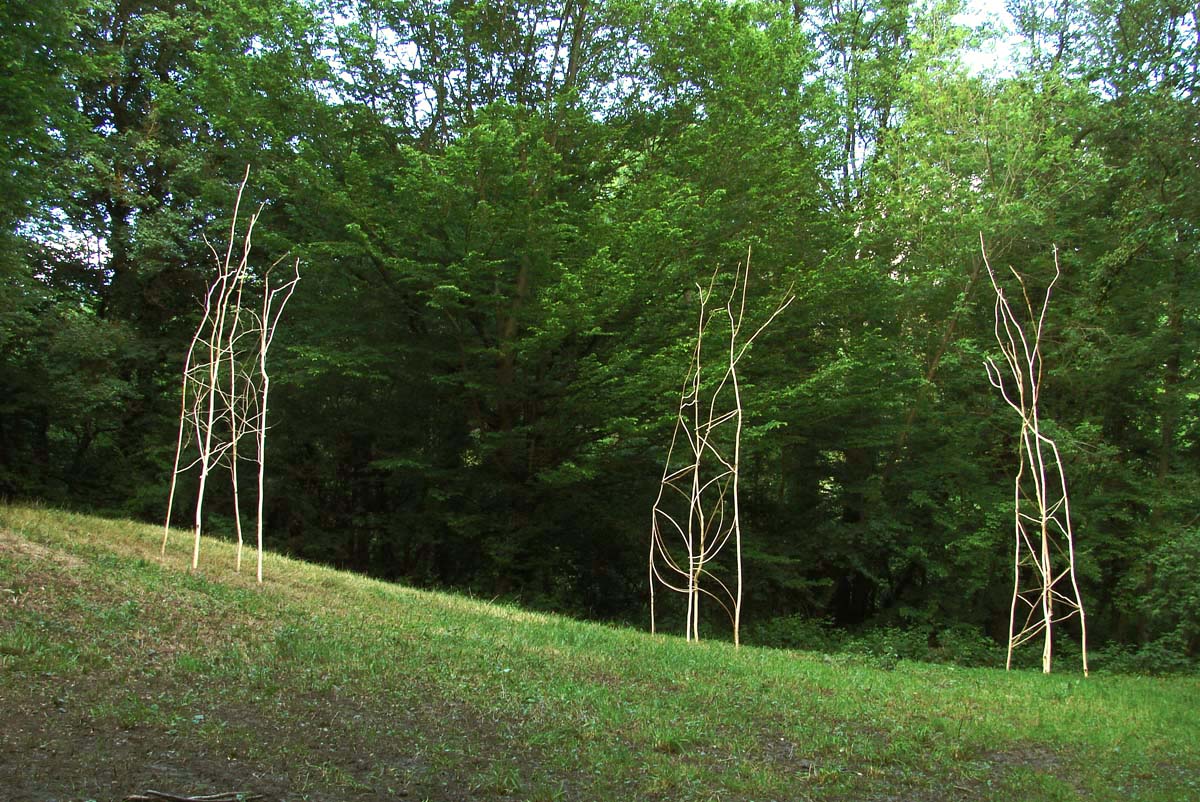 Sentier Art Nature du Gorneton
Chasse-sur-Rhône/Seyssuel (38), May 2017
the chromatic mill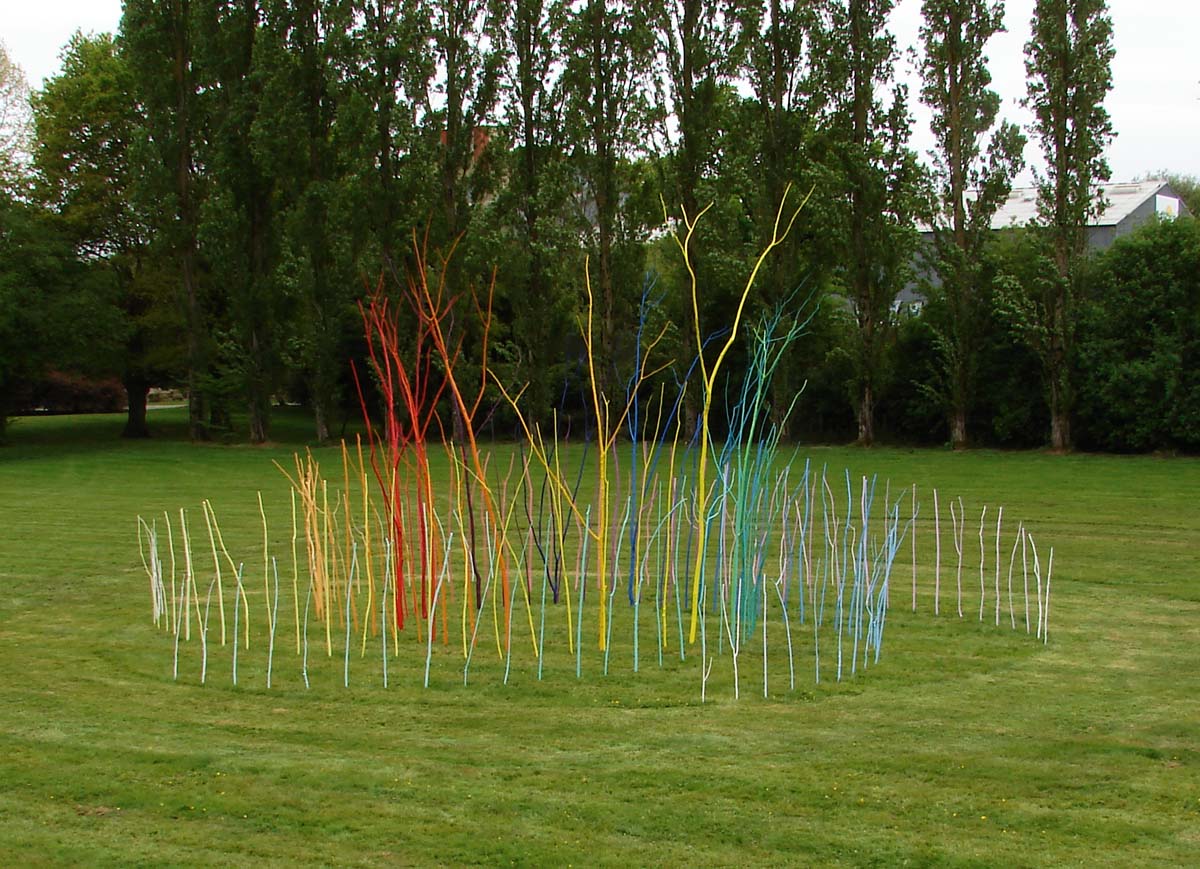 Installation for the Jardin des Arts
Ar Milin', Châteaubourg (35), April 2017